Company Profile
We are a dynamic and fast growing professional recruitment firm which specializes in providing right career opportunities in Senior and Middle levels across all functions across the globe.
The Geographical spread of positions that we work on extends to all Locations in the Indian Subcontinent / China / Middle East / Africa / Singapore & Hong Kong.
The Major Industry Verticals we cater to include :
Supply Chain & Integrated Logistics.
Freight & Shipping.
Travel & Tourism.
Retail / FMCG.
BFSI.
The Enterprising HR Consultancy started in 2001, with a track record of 100% growth year on year, since inception.
Nexus Manpower caters to the needs of enthusiastic professionals in shaping their career and partnering with valuable clients in identifying Manpower resources, in India and overseas.
Strategy
"The Best Candidates do not Apply"
We Possess excellent Head Hunting capabilities having exposure on Vendor Job Boards and Databases , Search Tools, Search Engines, Forums, Alumni, Associations, Directories, Conferences / Seminars & Related Industry Information available on the Internet.
Geographical Spread
The Geographical spread of positions that we work on extends from Indian subcontinent to Middle East, Africa, Singapore & Hong Kong.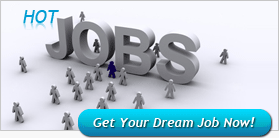 Contact Us
Address : 10 / 21 ,LGF , Kalkaji Ext., Near
Kalkaji Police Station, ND :- 19
Phone No : 011-26235019, 26237750
E-mail : admin@nexusmanpower.com
Note : We Have No Branches.